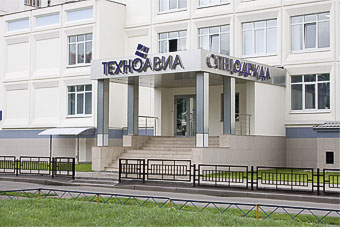 Main sales office of Technoavia in Moscow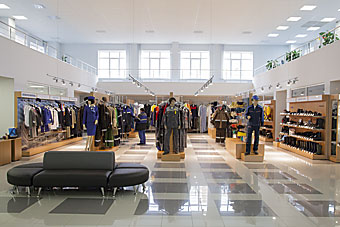 Showroom in Main sales office of Technoavia in Moscow
Partners Clients Career Distributors

Technoavia was established in 1992. Initially, the company focused on servicing the civil aviation sector, which led to the formation of high quality requirements in production and procurement processes. Today, 5,500 of our employees help over 40,000 clients, key amongst which are Lukoil, Gazprom Neft, Rosneft, Norilsk Nikel, Severstal, Aeroflot Airlines, Danone, Enel, EuroCement, Knauf, John Deer, Michelin, Schneider Electric, and many others, to ensure the highest work safety standards. Technoavia's own production capabilities include 9 garments factories and 1 shoe factory. In 2019, 5,500,000 garments and 1,150,000 pairs of footwear were produced under Technoavia's trademark.
Attention to work safety is not just a concern for health and protection against occupational hazards, but also a means of labor productivity development and staff loyalty building.
This is why we do not only offer brand-new work wear and footwear models, designed in accordance to your requirements, each year, but we also modify and improve existing models, constantly expanding our selection of modern personal protective equipment, manufactured by leading global brands.
The products' high quality, use of production innovative solutions, customer care and prompt responsiveness to enquiries are among our core priorities.
We work with large international corporations, small-medium size regional businesses as well as retail customers. All our customers are offered a broad selection of services such as the production of custom-tailored garments, corporate identity design, application of logo, labor safety consulting and leasing special protective clothing. The products' quality is not our only concern, however. We strive to provide an all-round service package for our customers, geared towards a long-term relationship. In Russia, we have already established a network of 102 regional offices.
Work Wear Production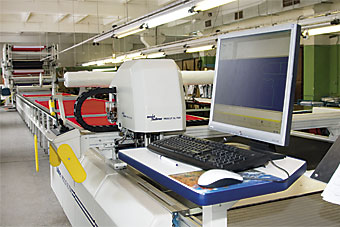 Apparel cutting on multiple spreading and cutting Bullmer machine not only reduces cutting time but also ensures maximum accuracy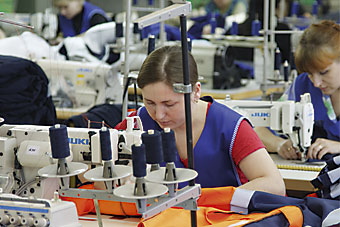 Japanese made JUKI sewing machines save time and ensure stitch quality
Every year, our production capacity increases. In 2019, 5,500,000 garments and 1,150,000 pairs of footwear were produced under the Technoavia trademark. All products conform to state standards and meet the highest industrial safety requirements.
Our production capabilities in Russia include 9 clothing factories and 1 shoe factory equipped with the most modern equipment. The clothing factories use high-production stitching machines manufactured by Juki of Japan, while Assyst CAD software is used for pattern and layout construction. The shoe factory is equipped with four German-made Desma injection-molding machines. All this combined with professionalism of the staff gives us a host of possibilities for further strategic developments.
We will transmit this experience to GCC region by establishing production facilities in Sharjah in the near future under the Technoavia ME brand.
We constantly invest in production modernization and personnel training to be able to offer high quality products and services to our customers. We are always in search of something new, whether a new collection of work wear and footwear or a new storage/office management system. Today, the Technoavia workforce numbers 5,500 employees, many have been loyal to the company for more than 10 years.
All materials used and manufactured products produced undergo several stages quality control in all Technoavia factories.  Random quality control is also preformed at all warehousing facilities.
We work only with the most credible producers of fabrics, fittings and accessories including: Klopman (Italy), Concordia (Belgium), 3M (USA), YKK (Japan), Barnet (USA), Amann (Germany) and Prym (Germany).
We strive to manufacture the most comfortable and aesthetically pleasing work wear of the highest quality. Moreover, all design work, materials and process features used in production of our products wear are strictly in accordance with its intended function.
Protective Footwear Production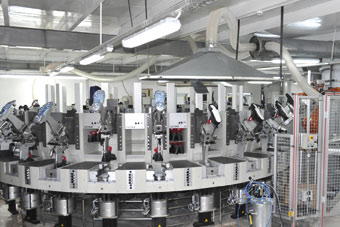 Desma injection molding machine for shoe manufacturing
Over the last six years we have significantly modernized our shoe factory by installing new equipment, by embracing highly efficient manufacturing processes and constantly improving our operators' professional skills and training.
In 2014, we will open a new workshop at the shoe facility, where we recently installed a fourth injection-molding machine Germany's Desma. The installation of this new machine will enable us to hoist the production of our modern safety footwear and expand our model range.
Our production volume ranges from single samples to batches numbering in the tens of thousands. Long-term cooperation with large companies allows us to study footwear requirements and meet the individual corporate style shoes demands of our customers. Footwear can be made in various colors, with the use of colored accessories such as threads and laces as well as the customer's logo.
Warehousing Facilities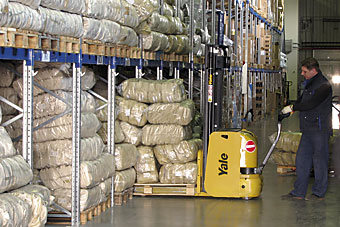 Own Warehouse Complex
Our warehouse facility is equipped with efficient handling machinery and can accommodate the handling of heavy freight. Our total warehouse space is over 9,000 square meters. In the UAE, we also have warehouse facilities for our customers' convenience. Efficient cooperation with carrier companies enables us to effectively ship and deliver products to 102 cities across Russia, the Commonwealth of Independent States and other key global markets.